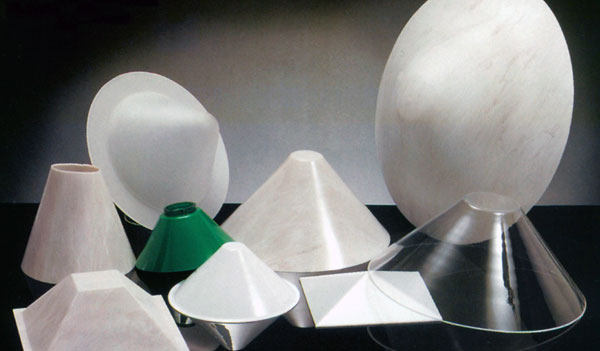 or call: 1-800-523-8674
Acrylic Cones and Pyramids in various sizes and angles – with diameters ranging from 8″ to 40″. Cones can be used for torchieres, pendants, wall sconces (Half-cones), or for architectural street lights.
Truncated cones come in a wide variety of designs and sizes. Truncated pyramids are molded without seams and are available in many diverse angles, heights and base dimensions. Hexagonal and octagonal shapes are also available.
Cones and Pyramids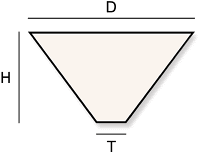 Height: 9″ to 23″
Diameter: from 8″ to 40″
Opening: to your specification
---
Available in many different sizes and designs, they are offered in a full-range of materials and finishes, including:
#7328 or #2447 White
Frosted